ANNOUNCEMENT PARTY
tHE ANNOUNCEMENT PARTY IS A COMPLIMENTARY MEMBERS ONLY EVENT that was HELD ON MAY 11, 2019 AT 7PM, THIS CASUAL EVENT IS co-HOSTED BY mark "sparkles" schoonover and BOB & DONNA HARVEY AT THE KEY WEST BEACH CLUB LOCATED AT 1500 ATLANTIC BOULEVARD. AT THIS ANNUAL EVENT THE THEME OF THE BALL AND THEME OF THE FANTASY FEST FLOAT IS ANNOUNCED TO OUR MEMBERS. DRINKS AND FOOD ARE SERVED at the poolside pavilion overlooking the ocean. PLEASE REMEMBER TO WEAR YOUR MEDALLION.
2019 Fantasy fest float theme is key west animal house!
2020 mardi gras ball theme is heart of the sea!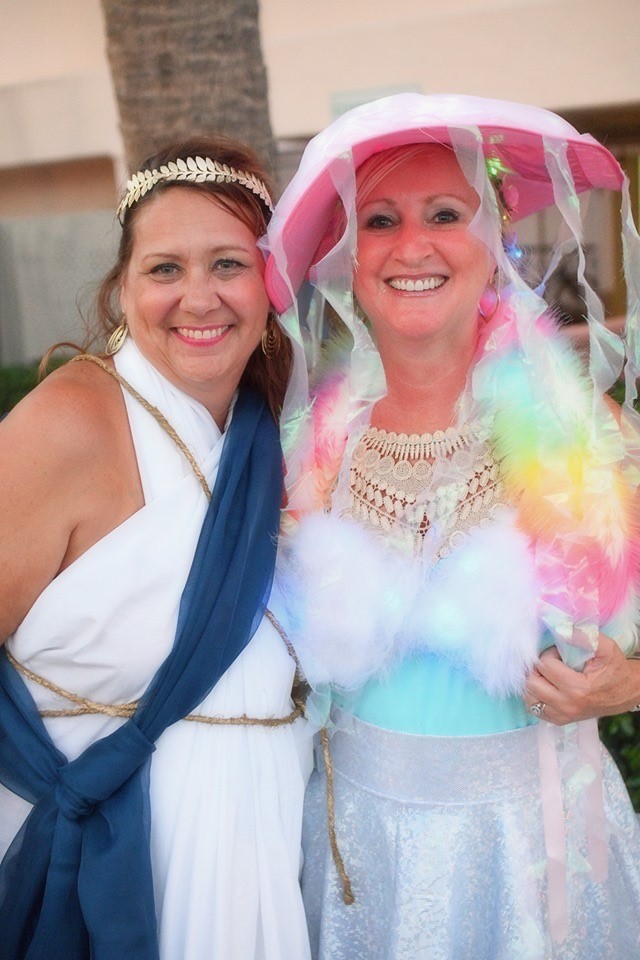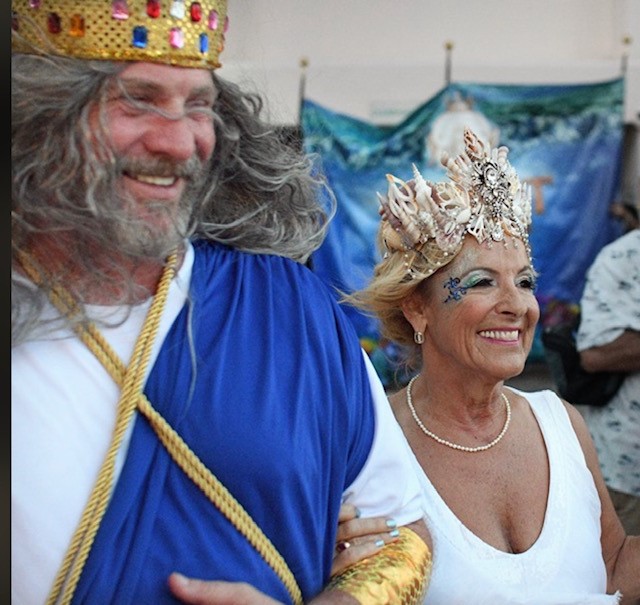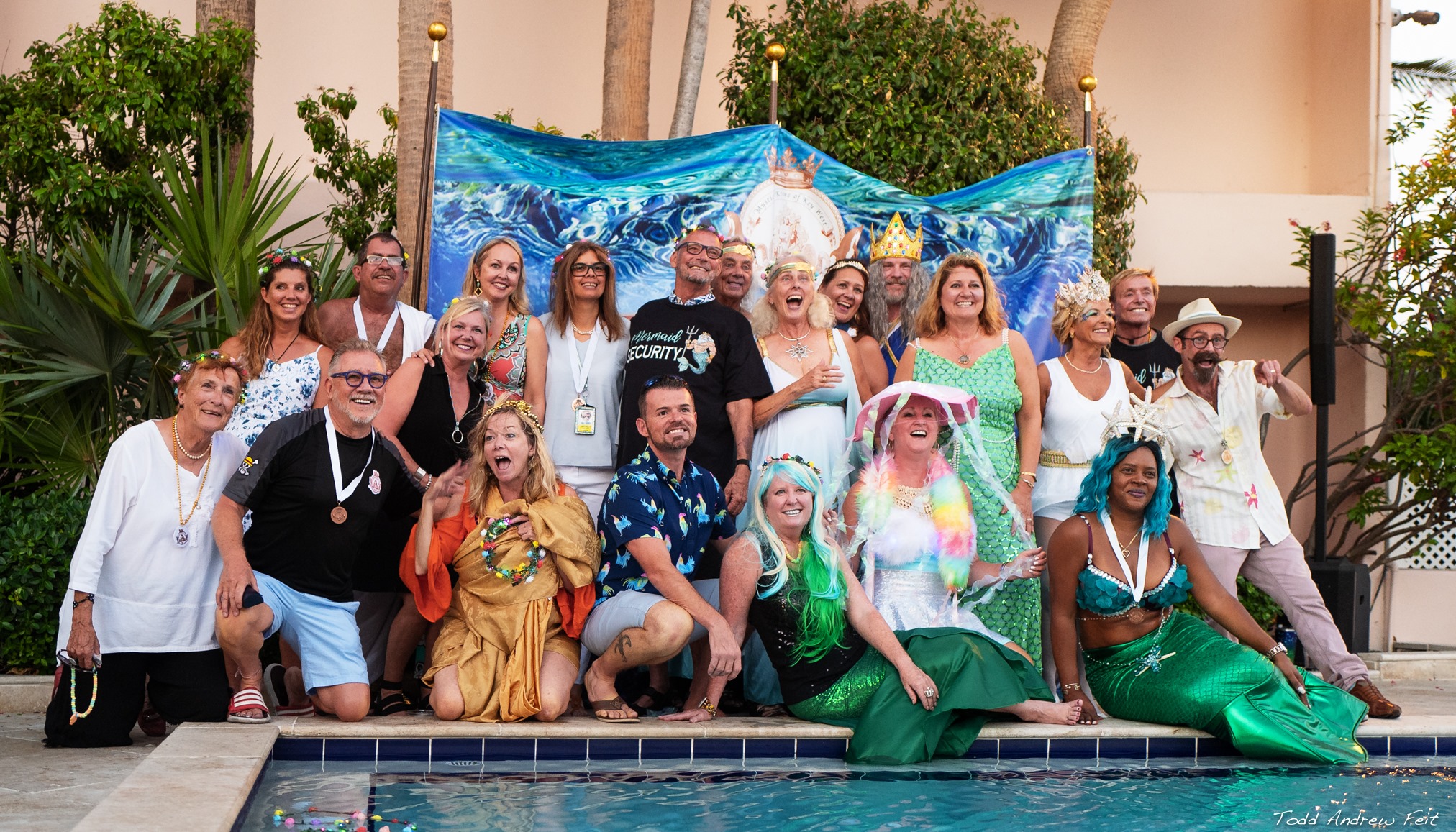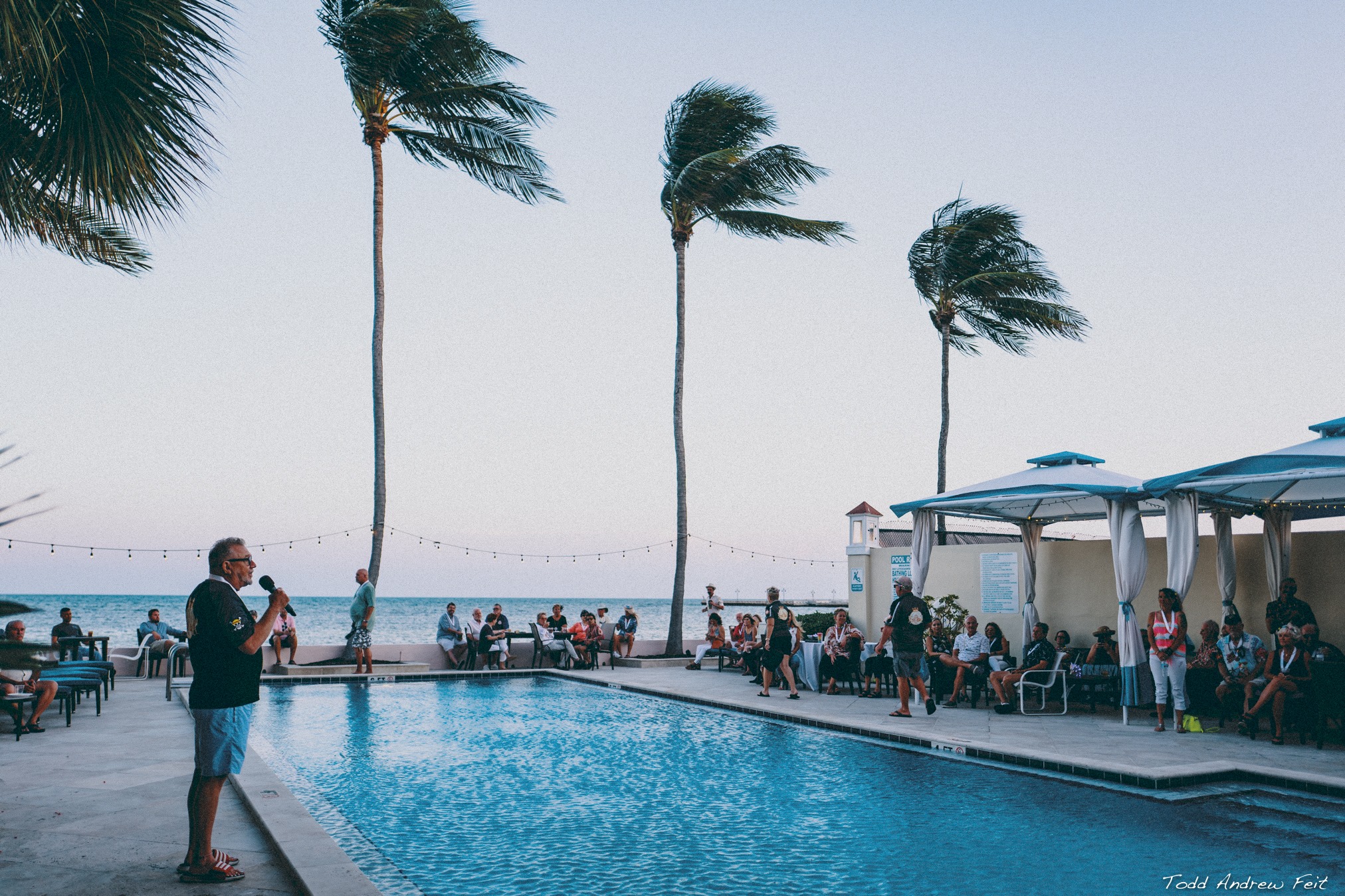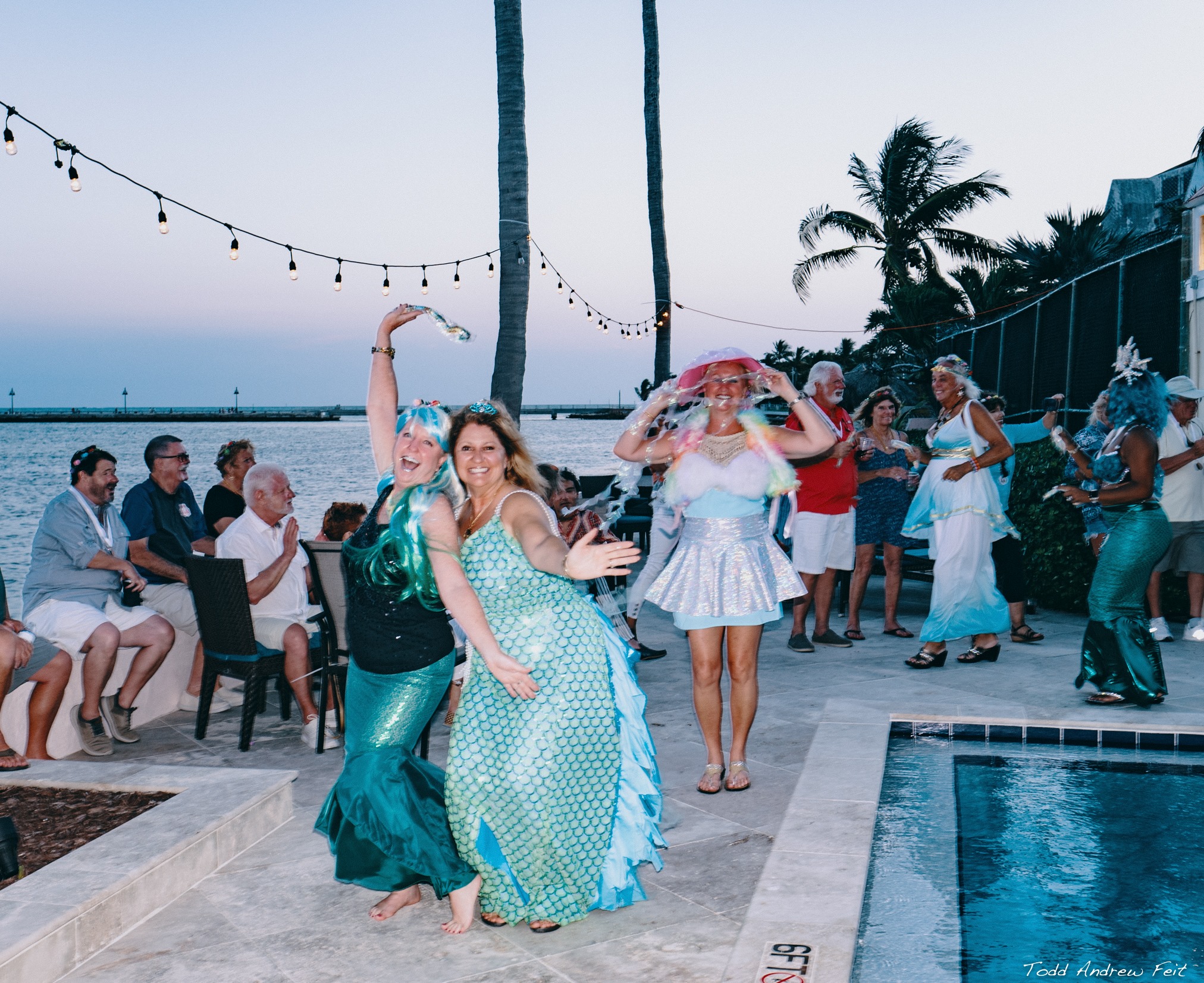 UGLY JACKET PARTY
tHE UGLY JACKET PARTY IS A COMPLIMENTARY MEMBERS ONLY EVENT HELD OCTOBER 5, 2019 AT 7PM. THIS FUN THEMED EVENT IS LOCATED AT THE KEY WEST YACHT CLUB LOCATED AT 2315 nORTH rOOSEVELT BOULEVARD. aT THIS ANNUAL EVENT THE KING AND QUEEN ARE ANNOUNCED & A WINNER OF THE GOLDEN HANGER AWARD IS SELECTED FOR BEST JACKET. dRINKS AND FOOD ARE SERVED AT THIS BEAUTIFUL CLUB NORMALLY ONLY RESERVED FOR ITS YACHT CLUB MEMBERS. pROCEEDS FROM THE silent AUCTION LAST YEAR BENEFITED LOCAL CHILDREN THAT COULD NOT AFFORD THEIR SCHOOL LUNCHES AND ASSISTED IN THE PURCHASING OF THE KEY WEST HIGH SCHOOL BAND UNIFORMS. This year the wild life center was selected as the beneficiary. eACH YEAR YOU WILL RE-USE YOUR JACKET AND ADD A LITTLE SOMETHING NEW. SPECIAL THANKS TO CRAIG MARTIN, CHAIR AND HIS COMMITTEE. rEMEMBER TO WEAR YOUR KREWE MEDALLION AND DANCING SHOES.
_______________________________________________________________________________________
House of Paws Second Lieutenant Mark Schoonover and House of Wings Second Lieutenant Donna Johnson were announced as King and Queen V.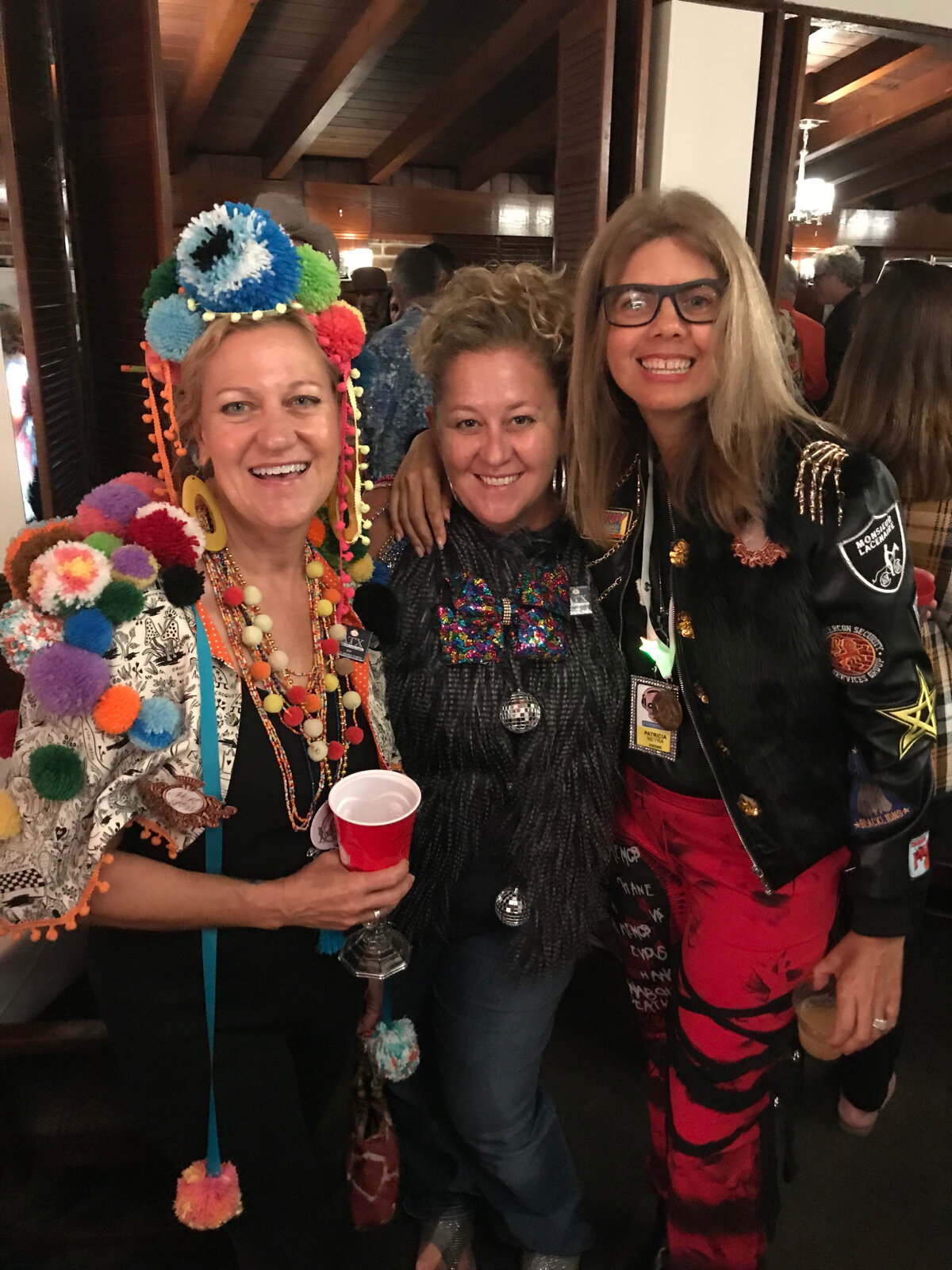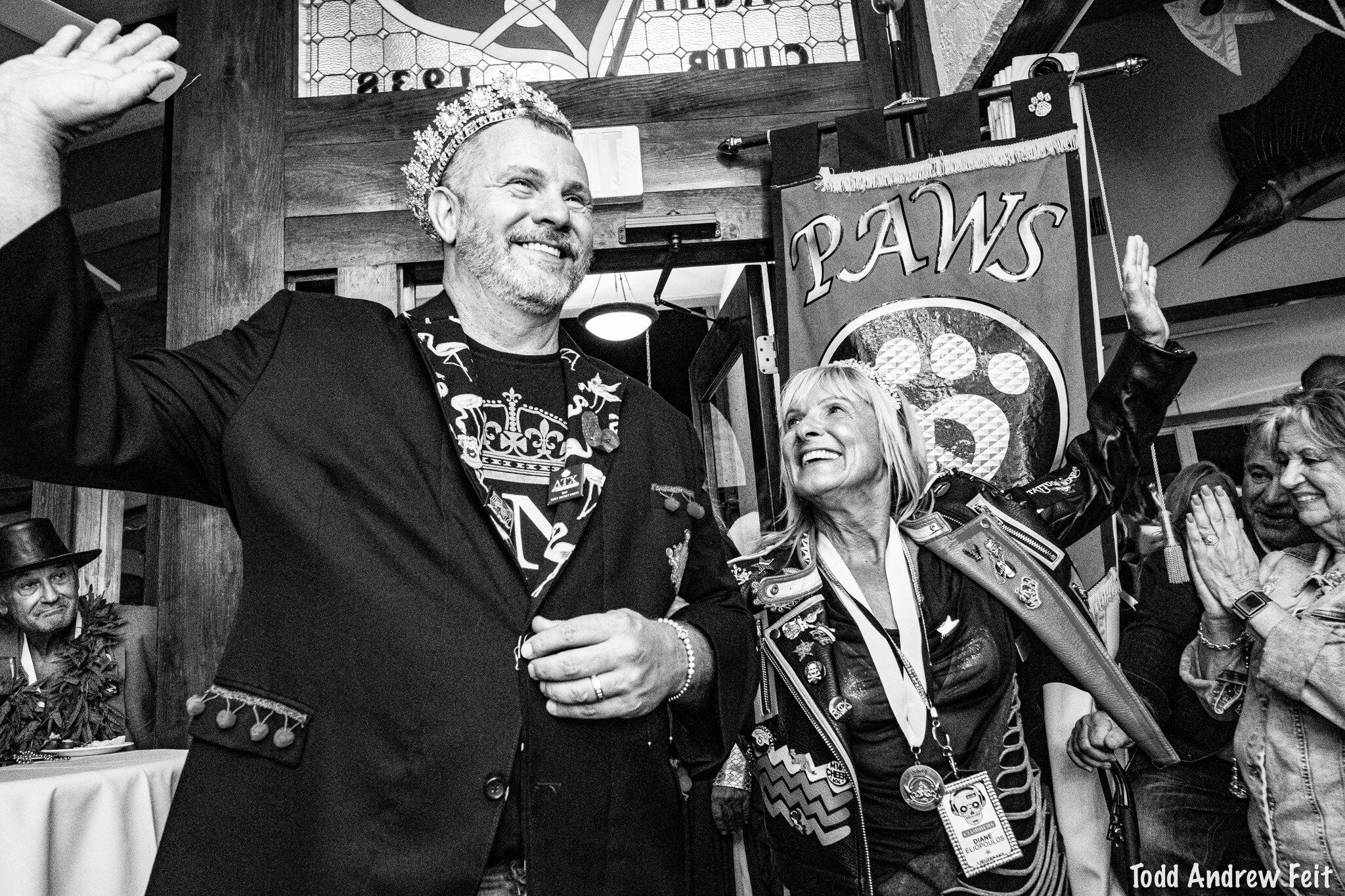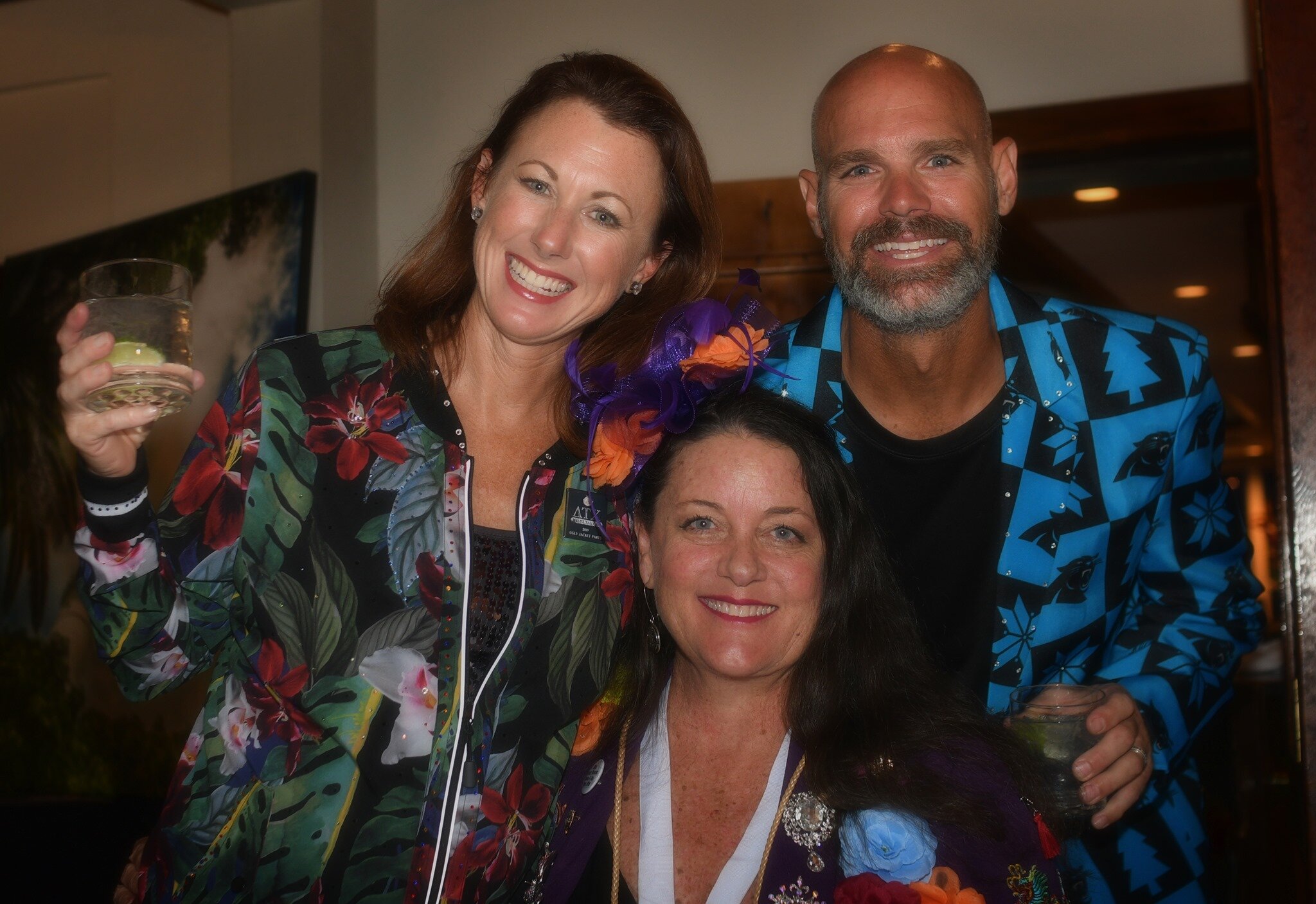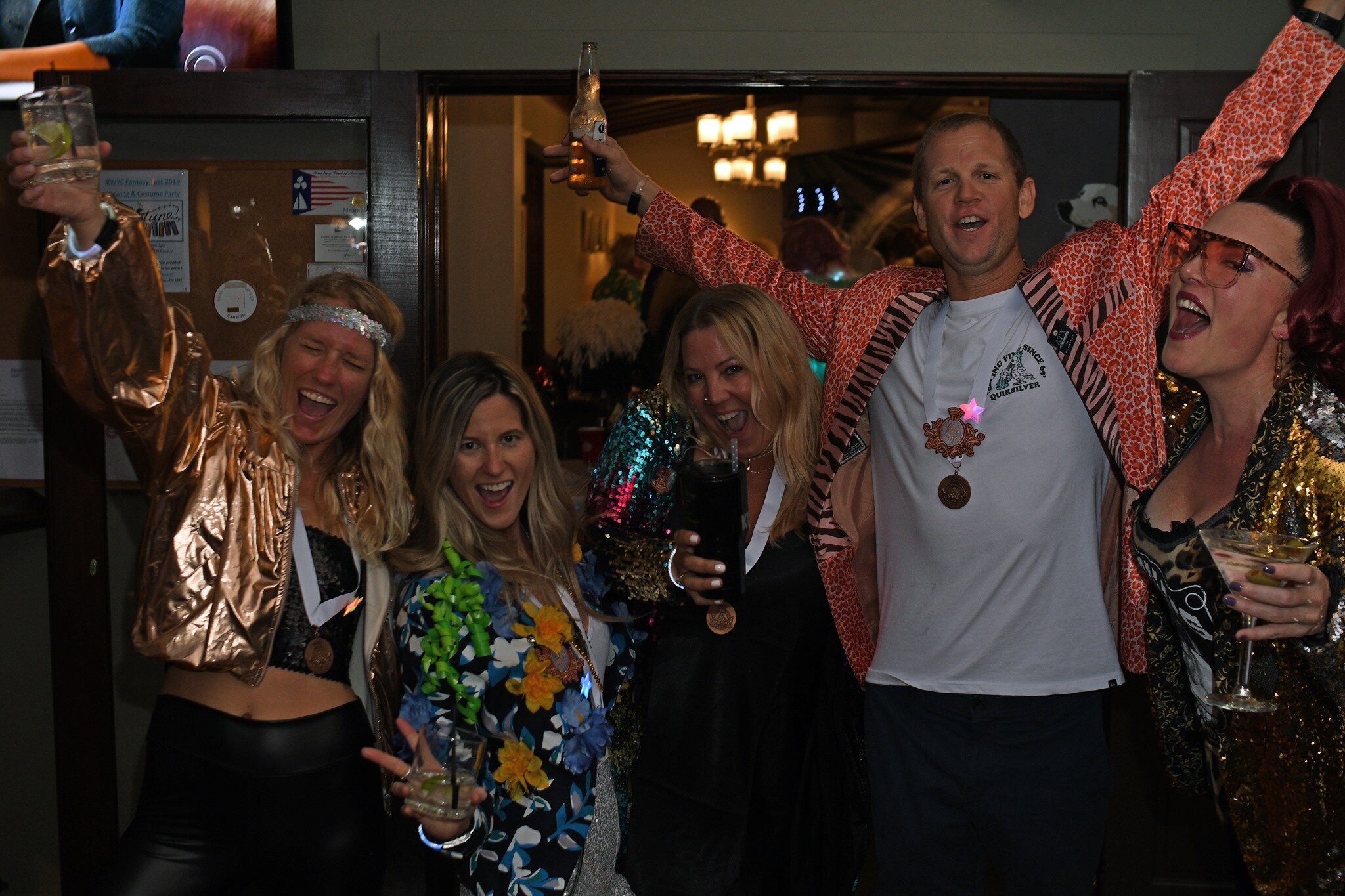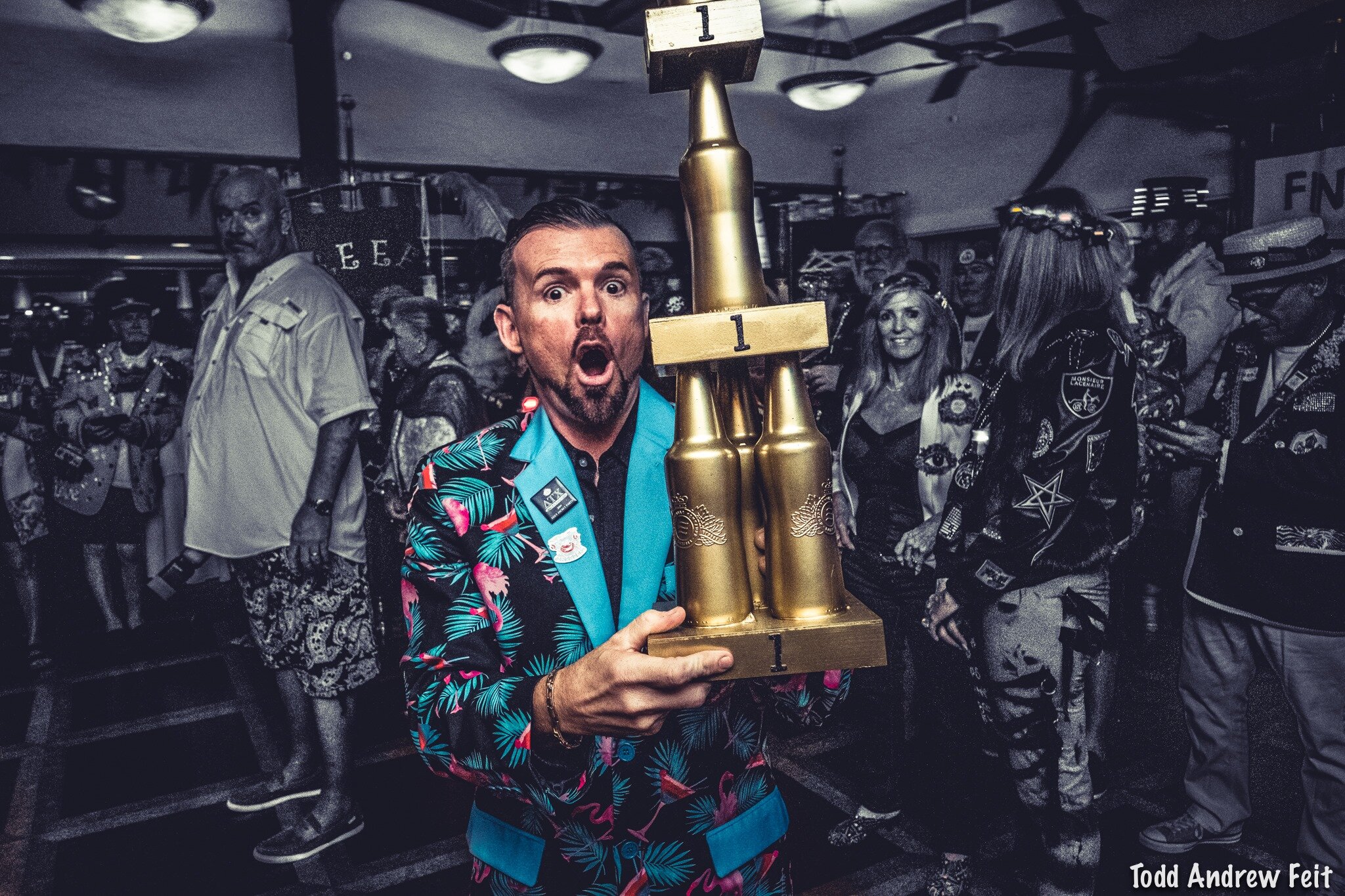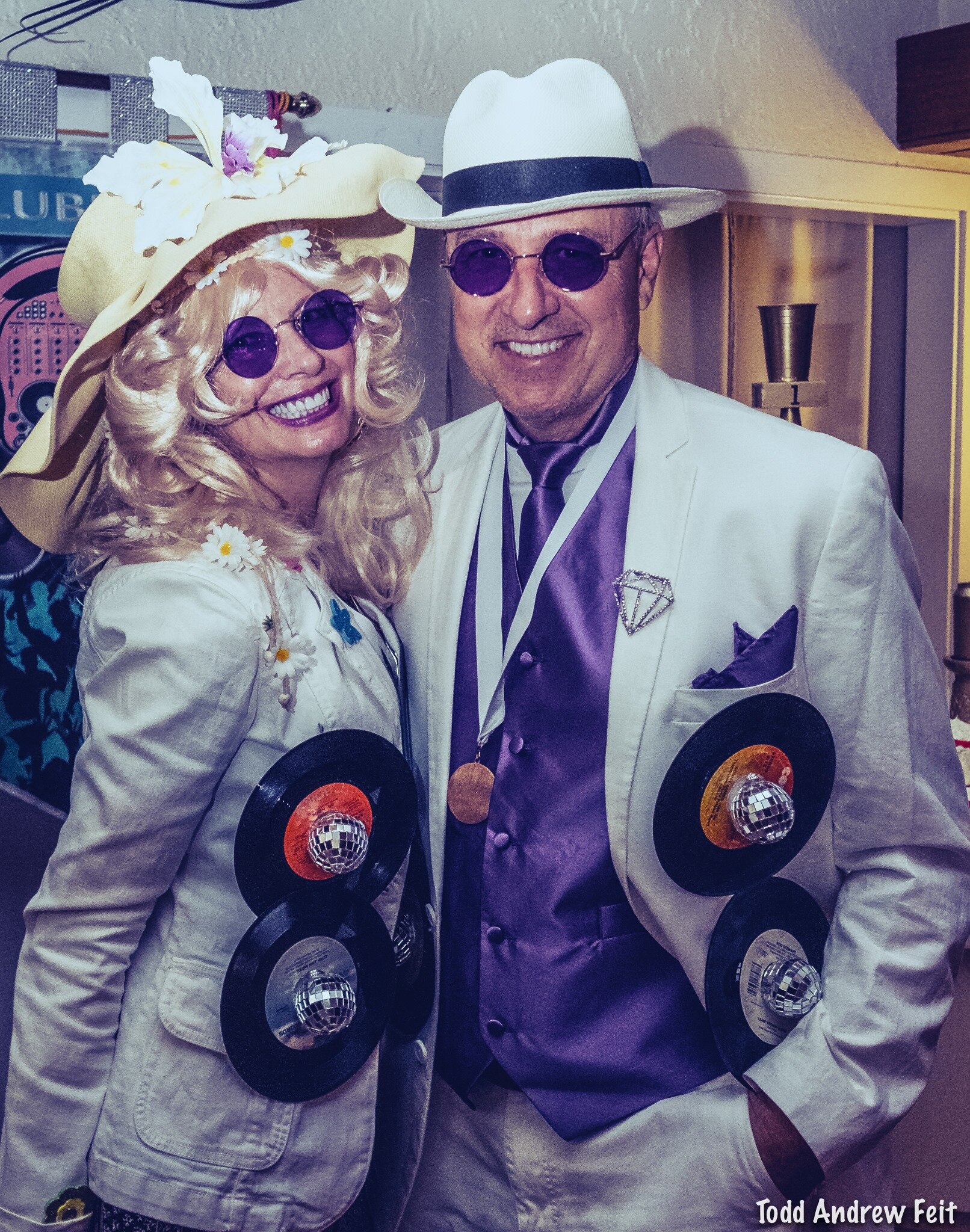 MARDI GRAS BALL MASQUE
tHE MARDI GRAS BALL ALLOWS MEMBERS AN OPPORTUNITY TO INVITE GUESTS TO SHARE IN THIS AMAZING THEMED EVENT TO BE HELD ON fEBRUARY 8, 2020. THIS MASKED EVENT LOCATED AT THE TRUMAN WATERFRONT AMPHITHEATER PROVIDES A NIGHT OF DRINKS, FOOD, ENTERTAINMENT, DANCING & A TRADITIONAL NEW ORLEANS INSPIRED tABLEAU. eACH TROUPE'S MUSE, LIEUTENANT AND ASSISTANT LIEUTENANT IS DISPLAYED ON STAGE WEARING OVER THE TOP COSTUMES AS WE JOINed THE CAPTAIN IN HONORING KING CHASE HURST AND QUEEN DIANE ELIOPOULOS IV. tHERE IS AN ADDITIONAL COST FOR BALL TICKETS. A BIG THANK YOU TO KRIS PABIAN, BALL CHAIR AND HER COMMITTEE.
2020 MARdI GRAS BALL THEME IS HEART OF THE SEA!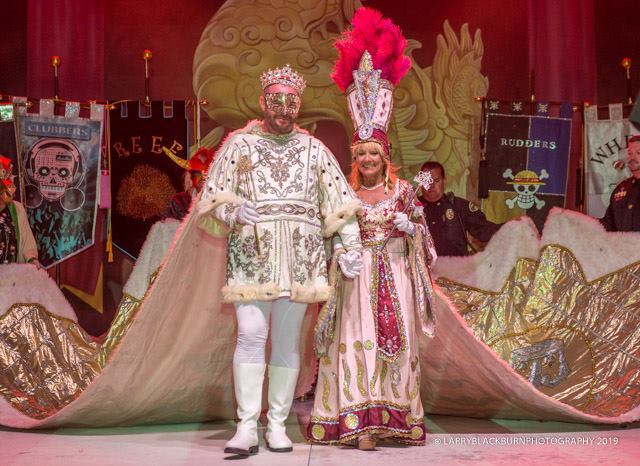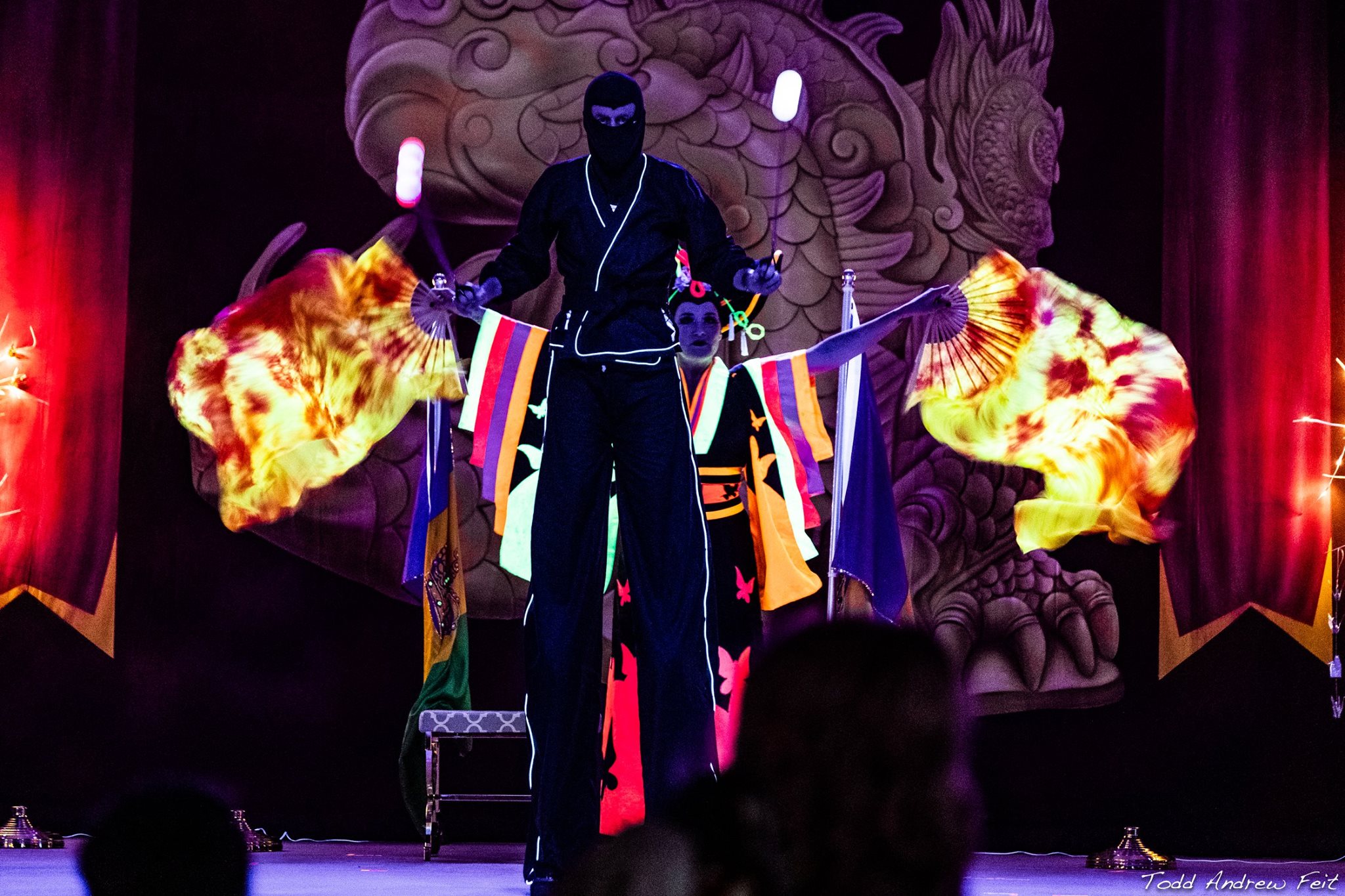 FASHION SHOW
THE APRIL 17, 2019 FASHION SHOW IS AN EVENT OPEN TO THE PUBLIC AS DESIGNERS DISPLAY THEIR CREATIVE TALENTS TO RAISE MONEY FOR LOCAL CHARITIES. THIS YEAR mODELS WALKED THE RUNWAY IN LAVISH ONE OF A KIND COUTURE MADE OF REUSED, RE-CLYCLED AND RE-PURPOSED MATERIALS at the lovely curry mansion. SPONSORSHIPS, TICKET SALES AND DRESS AUCTION PROCEEDS AMOUNTED TO OVER $45,000 BENeFITING SISTER SEASON FUND AND WOMANKIND. A BIG THANK YOU TO JUAN PISANI, FASHION SHOW FOUNDER AND CHAIR AND HIS HARD WORKING COMMITTEE FOR A FUN NIGHT OF FASHION, DRINKS & LITE BITES. tICKETS TO THIS EVENt ARE $75 FOR GENERAL ADMISSION & $250 FOR VIP RECEPTION AND SEATS. the next fashion show is scheduled for april 1, 2020. rEMEMBER TO WEAR YOUR KREWE MEDALLION AND STAND OUT IN THE CROWD.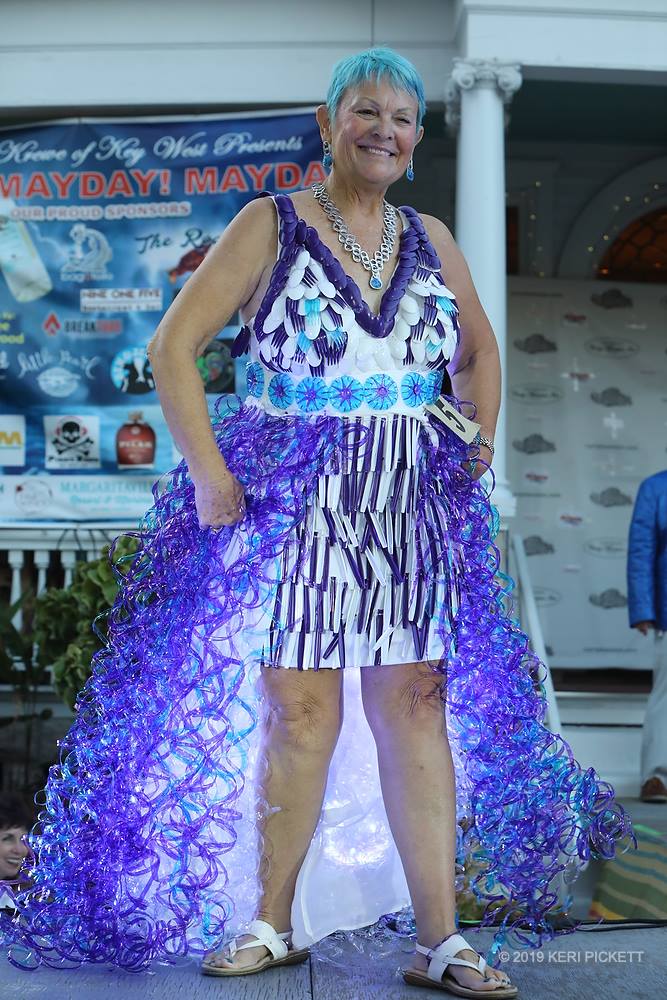 FANTASY FEST FLOAT
WINNER WINNER CHICKEN DINNER! last YEAR THE KREWE WAS AWARDED A $7,500 CHECK FROM THE KEY WEST CHAMBER OF COMMerce for 1st place; WHICH WAS A HUGE ASSISTANCE IN OFFSETTING THE COST OF OUR FLOAT, BEADS AND PASSED OUT LIGHT STICKS DECORATED WITH OUR KREWE CREST. A BIG THANK YOU TO BOB HARVEY, FLOAT CHAIR AND HIS TALENTED COMMITTEE.
pull out your toga because This year's float theme is animal house!